About Us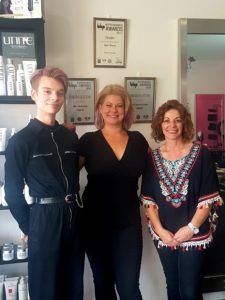 A trait is something about you that makes you,'You'. ​
And that is what Hair Traits is all about!
​Creating that unique design for you and your lifestyle.
​
On your arrival to Hair Traits, you will be greeted by our dynamic,
highly experienced staff in a fun and vibrant atmosphere.
Your journey will begin enjoying a deep cleansing shampoo and a therapeutic scalp massage.
Once seated in our comfortable leather chairs you will be looked after with an array of refreshments, up to date magazines, free WiFi and a wonderful hair style that you and your friends will be talking about!